P.O. Box 132
4530 AC Terneuzen
Telephone : +31(0)115-647400
Fax : +31(0)115-647500
Internet :
www.zeelandseaports.com
E-mail :
This email address is being protected from spambots. You need JavaScript enabled to view it.
Zeeland Seaports - one stop shop for offshore projects.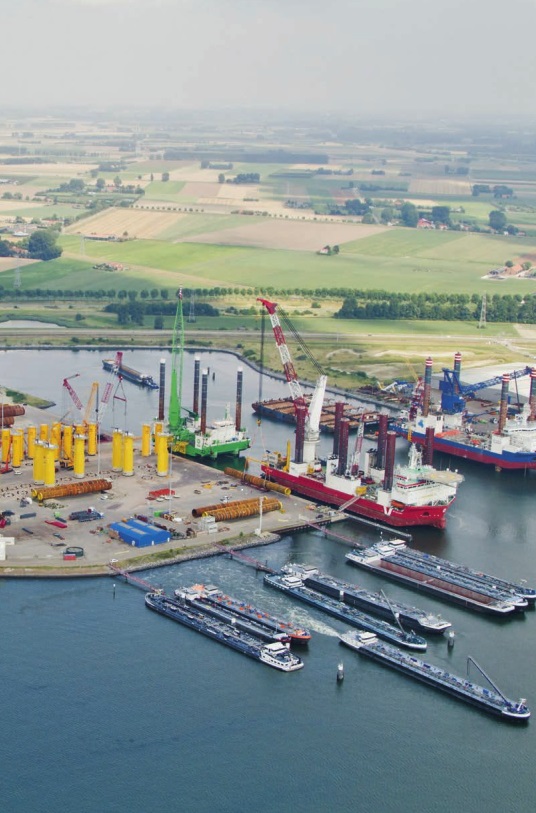 Activities : Within the offshore market, Zeeland Seaports (ports of Vlissingen and Terneuzen) has been a reliable and sizeable player for many years, thanks to its strategic location vis-à-vis many offshore oil and gas rigs and wind farms in the North Sea, and also thanks to the excellent nautical access for installation vessels: no locks and hardly any waiting times.
All of this is combined with excellent access via inland shipping.
The strong offshore cluster that the Zeeland port has built up through the years offers numerous synergetic advantages.
Just take the wealth of experience among logistics service providers when it comes to the storage and handling of different types of large objects, or the specialist knowledge on assembling parts.
It is not for nothing that this year the twentieth wind farm was delivered from the Zeeland port.
The proven track record of existing companies provides plenty of opportunities for new commercial activity that can further reinforce the offshore cluster.
Such as for producers of large objects, with their sub-contractors and service providers, or logistics companies which specialise in heavy-lift operations.
And whether it's a question of physical space or facilitating new activities, flexibility goes without saying at Zeeland Seaports.
Managing Director : J. Lagasse