Royal Dirkzwager, offers a variety of services to the Oil & Gas industry.
With today's large number of vessel movements, the safety of oil and gas
installations and other valuable assets is a major concern. Royal Dirkzwager´s
deep-sea pilots are frequently present on board offshore oil & gas platforms,
pipe and cable laying barges and survey-vessels, serving as VTS pilots.
Our Offshore VTS pilots supervise the traffic in the vicinity of an offshore project in
progress as well as the provision and broadcast of safety information to ships.
By establishing Offshore VTS in such 'sensitive' areas, the other sea traffic is observed 24/7,
safety information is broadcasted regularly and, if necessary, vessels are warned and/or forced
to deviate from their dangerous course.
Onshore and offshore monitoring
Royal Dirkzwager offers a unique service to protect Offshore assets during their
lifecycle by means of onsite and remote monitoring. The primary aim of these
services is to ensure safety of personnel (on platforms), continuity of production (oil
& gas platforms and wind & tidal farms) and prevent damage to these assets. Royal
Dirkzwager offers a solution for day-to-day traffic management and operation of
a wind or tidal energy farm during its life cycle. With the stationing of our own VTS
pilots during the construction and the remote monitoring from our onshore Maritime
Control Center we assist in protecting offshore wind and tidal energy farms against
loss or damage resulting from collisions with vessels.
Maritime Control Room
Our Maritime Control Room is the first independent third party monitoring center
in Europe. From this onshore control center experienced staff monitors the
shipping traffic in the vicinity of the objects 24/7. We apply AIS, radar and/ or
CCTV technology to monitor shipping activities that may lead to collision risk for
these valuable offshore assets.If necessary platform operators and authorities are
informed. Our direct communication line with the Dutch Coastguard is a vital link in
this process.
24/7 Emergency and Customer Contact Desk
We offer a 24/7 customer contact service to answer your phone calls day and
night. They are filtered and transferred or handled by our experienced staff. We will
take care of all the questions of your customers in a highly professional way. Your
benefit is that you can focus on your core business and your phone will always be
answered.
We also provide SSAS and Alert focal point service, ensuring 24/7 focal point for
security and alert messages for your fleet of ships or rigs in accordance with predefined
procedures, prepared together with the security team of your company.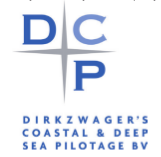 Royal Dirkzwager
P.O. Box 14
3140 AA Maassluis
The Netherlands
Paul Wieland
Manager Offshore & Pilotage Services
Telephone : +(0)3110 5931600
Internet : www.dirkzwager.com
E-mail : This email address is being protected from spambots. You need JavaScript enabled to view it.